Managed Services
Equinox offers a full suite of services designed to reduce the total cost of ownership of payment acceptance. Leveraging value-added services like our application development capabilities can even help transform your payment terminal from a cost center into a profit center.
Remote Key Injection
The Equinox Remote Key Injection (RKI) platform allows customers to inject multiple keys in a single session and increased flexibility when rotating or adding processor and encryption keys. What's more, our customers enjoy the added convenience of being able to set up and manage key injection from anywhere and at anytime via the Equinox RKI web portal.
HUB Estate Management
Equinox knows that your payment terminal plays an important role in keeping your business running smoothly. That's why we developed our flexible terminal HUB Estate Management service to help ensure that the important technology that you rely on is always in perfect working order. Whether you manage 20 or 20,000 payment terminals, Equinox offers a service plan that supports your business needs—and your bottom line.
Mobile Network Services
The Equinox mobile network gives resellers' mobile point of sale businesses a boost by offering flexible usage options, superior service and excellent online management tools. Our SIMs are simple to install, easy to manage and works with any 3G GPRS payment terminal. Resellers can manage their SIM cards in real-time with Equinox's online management tool, to activate, deactivate, replace or suspend merchants' SIM cards. Beyond activation and billing, the online portal also adds a level of security to suspend SIM cards if lost or stolen.
Secure Device Recycling
Equinox offers secure payment terminal recycling for all payment terminal brands. We destroy keys securely and confidentially and follow industry-standard disposal requirements for both plastic and electronic components Equinox provides customers detailed destruction reports including device serial numbers, which certifies that a specific unit cannot be put back into service.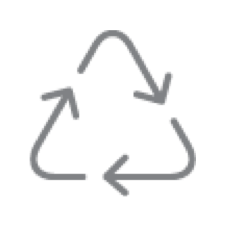 Device Recycling