The Equinox Remote Key Injection (RKI) platform allows customers to inject multiple keys in a single session and increased flexibility when rotating or adding processor and encryption keys. What's more, our customers enjoy the added convenience of being able to set up and manage key injection from anywhere and at anytime via the Equinox RKI portal.
The Equinox RKI Secure Server allows symmetric debit PIN and data encryption keys to be safely and securely distributed anywhere a POS terminal is located—whether in-lane or in a terminal staging area. This diagram illustrates the simple and straightforward process that a deployment center would use to inject keys to a new or existing Equinox payment terminal: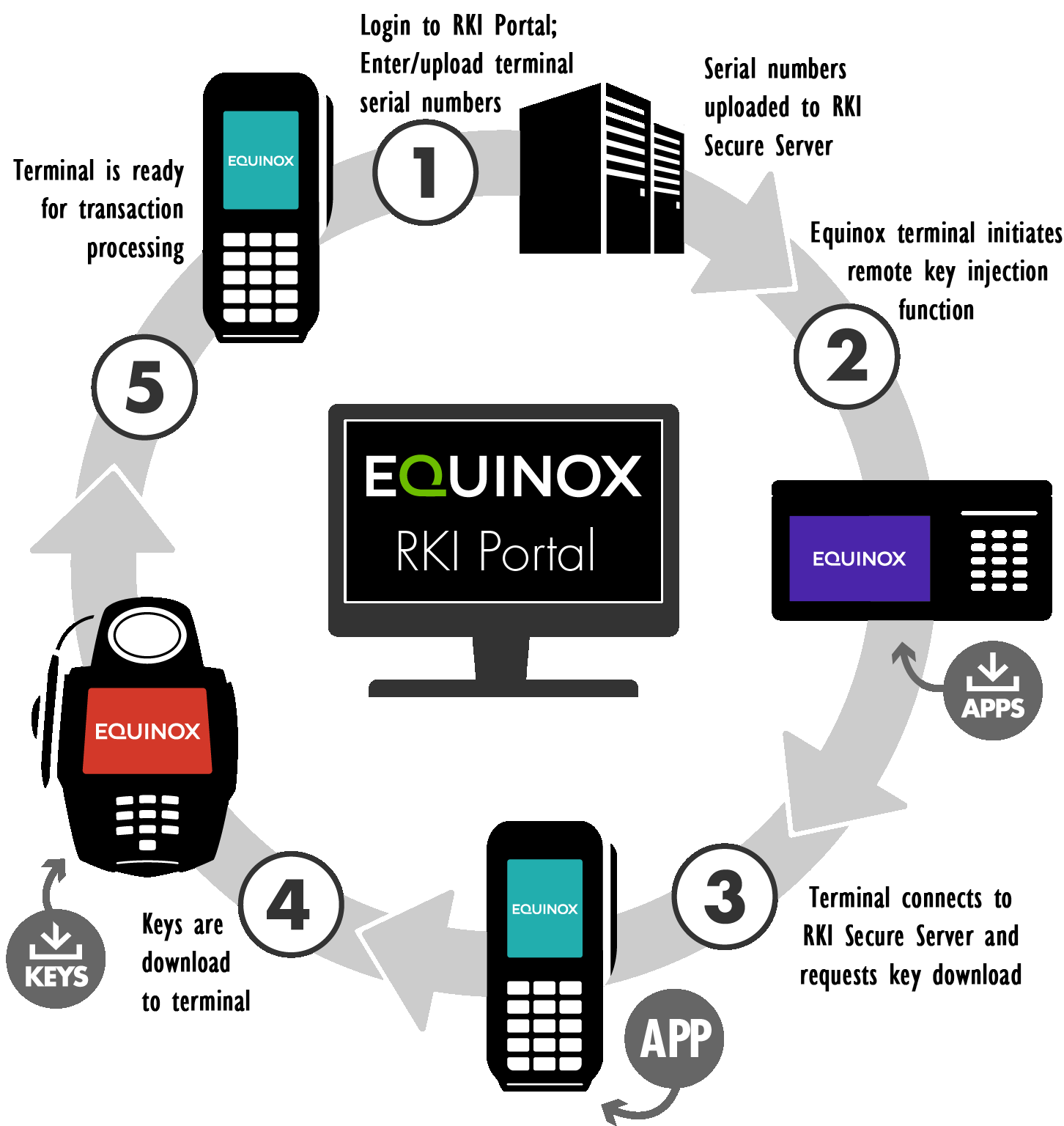 1. The Equinox RKI Portal allows customers to load one or more serial numbers to the RKI Secure Server manually or a batch of serial numbers via a .csv file upload.
2. The Equinox payment terminal initiates the remote key injection function.
3. Once initiated, the terminal connects to the RKI Secure Server and requests a key download.
4. Key(s) are downloaded to the terminal from the RKI Secure Server.
5. Once complete, the terminal is now ready for transaction processing.