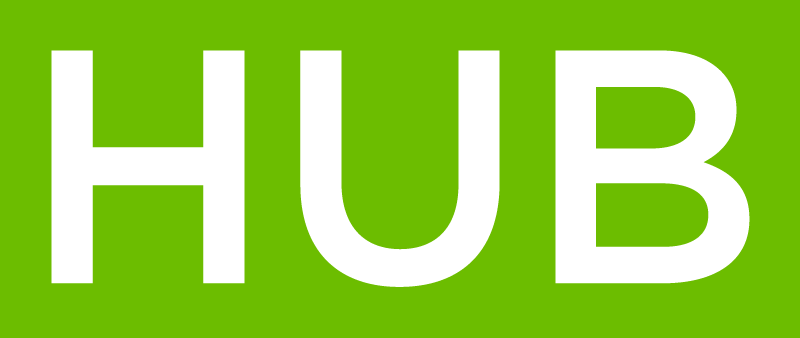 The Equinox HUB Estate Management system allows businesses to easily deploy, organize, manage and monitor devices across the enterprise. Software updates can be rapidly deployed to the entire population, or to sub-sets based on custom hierarchies aligned with your business model. Real-time performance indicators and alerts allow users to quickly locate and diagnose problems.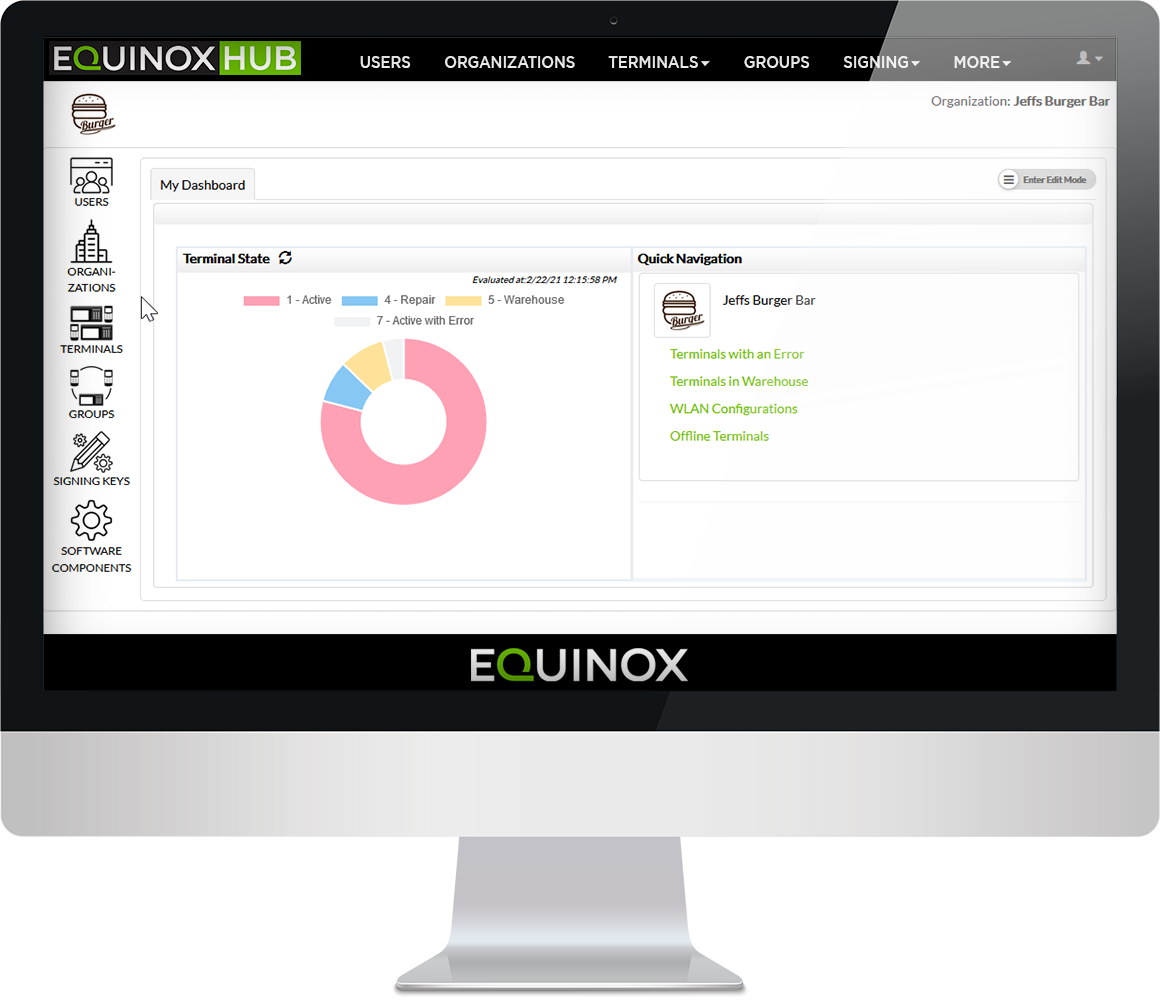 Create an entity tree and assign user roles, manage devices, sort by status or location, and change status. Sub-organizations can be added to assign users and/or devices, regions, and departments (i.e. Pharmacy)
Gain real-time snapshot of all activity and alerts through a visual dashboard
Securely sign Applications and Forms
Proactively schedule maintenance based on device alerts and performance indicators. Rapidly deploy updates to software and make configuration changes
Automatically sync parameters at device and system level
Device Alerts / Health Monitoring & Reporting options: Set parameters when alerts will be generated: online/offline, duration, email address, and view alert history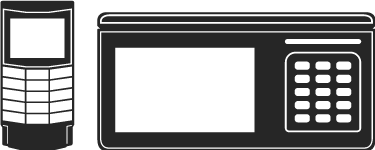 Use a simple tap of a smartphone to securely set up and configure Luxe 6200m terminals in the field. Quickly activate WLAN connectivity and define power management settings based on the sub-organizations, departments, and devices defined in HUB.