Visa Quick Chip for EMV
Speed Up Checkout With Faster Chip Card Transactions
"We are proud to be the industry's first terminal provider to successfully implement Visa Quick Chip for EMV®. Speed at checkout is paramount for our customers. When Visa approached us we immediately saw the value of working with them to put a solution into production."
Robert Hayhow, Equinox
How Quick Chip for EMV Works at the Point of Sale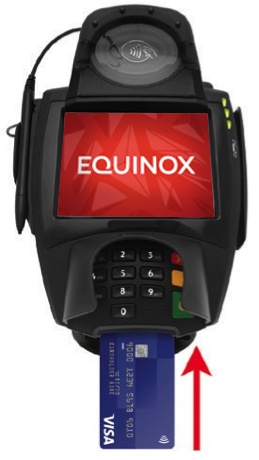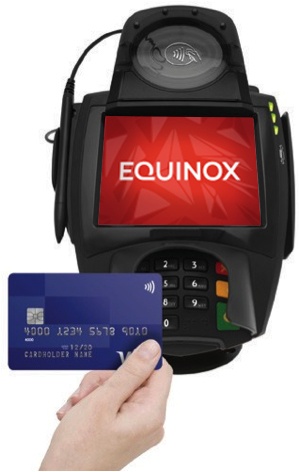 Insert the Card as Prompted
Remove Card When Prompted
Processing should take no more than 2 seconds
Complete transaction
Follow prompts on screen to finalize transaction
Merchant Benefits of Quick Chip for EMV
Reduce transaction wait times.
Quick Chip reduces overall time to complete the transaction process – from transaction amount to post authorization.
Shorten card-in-terminal times.
Customers no longer have to keep the card in the terminal for the entire transaction time as Quick Chip allows for parallel processing, thereby improving throughput.
Improve customers' wait time perceptions.
With Quick Chip, there are no changes to the current terminal prompts. The reduced wait time for card removal minimizes cardholder friction.
Implement with ease.
The Quick Chip solution only requires a software download. It does not require any changes to standard EMV processing or to the chip card. No additional Visa or EMVCo testing or certification is required, and there is no impact to routing, your merchant bank, the network, or the card issuer.