Multilane Retail Solutions
Rethink & Reimagine the Multilane Retail Experience
Harness the power of smart design to drive deeper engagement with your customers while extending your brand's visual impact.
CUSTOMER ENGAGEMENT
The Equinox family of modern solutions engages customers and extends a consistent customer experience wherever the interaction takes place: at the checkout, throughout the store, in the line, or on the road.
Our integrated and mobile terminals support a variety of features essential for conducting business and promoting services across your enterprise.
Loyalty member identification
Loyalty program enrollment
Targeted marketing
Gift card sales and reload
Mobile app ID, redemption & reload
Line item purchase detail
Product locator and price check
Charitable donations
Customer feedback/surveys
TARGETED OFFERS
Use our solutions at all points of engagement to promote products and services to your customers.
Loyalty program advertising
Consumer goods advertising
Upcoming events
Product cross-sells
Loyalty member specials
Gift card promotions
Mobile app awareness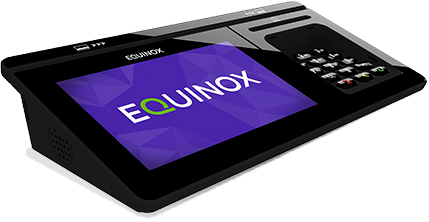 The Luxe 8500i integrated solution combines sleek, elegant design features with a smart and secure architecture that elevates the customer experience by turning the countertop payment process into an engaging point of interaction that supports authentication, advertising and promotions, surveys, self-service applications, and more. Top-mounted card readers support magnetic-stripe, EMV and NFC contactless technology. It features a 5" high-definition touch display that supports pen and finger-based signature capture.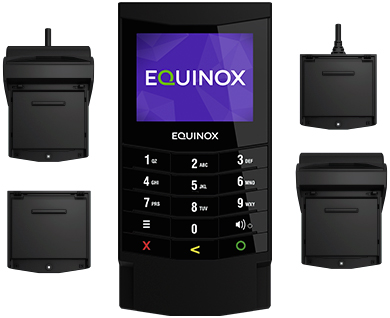 The Luxe 6200m modular solution combines a smartphone-sized base device with an attachable power/printer module and a choice of communications, including Bluetooth® Low Energy, WLAN, 4G LTE, cabled, and combinations of each. The result is an array of fixed and mobile applications—PIN pad, stand-alone/integrated terminal, wireless solution—suited for every engagement environment. Software applications can be leveraged across the Luxe 8500i and 6200m.