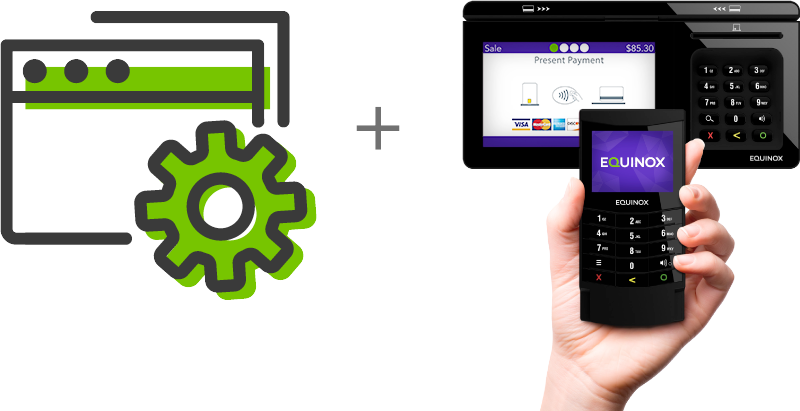 Equinox Payments brings a unique perspective to how your software should run on our payment devices: we let you decide. Luxe extends a robust, flexible and secure OS environment that allows you to quickly and easily develop, deploy and manage applications your way.
Our SDKs and APIs allow you to easily build applications and interface with any POS solution or gateway in no time. Use the same code for fixed and mobile use cases.
PCI PTS 5.x certified | PCI P2PE v3.0 Domains 1 & 5 | Linux/HTML
Less Complexity. More Control.
The Luxe SDK supports application development through REST API's in both HTML / JavaScript (JSON) and C/C++. A friendly and intuitive web-based App Builder allows developers at all levels to quickly develop, test and deploy payment and value-added applications. It features:
Drag/drop tools to build application HTML pages
Style sheets that are easy to edit
Tools to debug application HTML pages
The ability to manage secure resources and application files
And since Luxe devices share the same L2 Kernels, only one L3 certification is required.
The Luxe OS is standardized across all Luxe products, and is engineered for maximum security, ease of use and seamless integration.
Payment applications, third-party software, and POS systems work flawlessly together.
PCI-approved proprietary OS for secure payment application and PIN pad functions
Standard Linux | HTML5 | Java Script for value-add application development